Julian "Jules" Loose has built a lot of cars, and recently he has built exclusively Audis. Among other cars he has also built the first B5 RS4 with an air suspension in the UK. Years after owning said B5 he still felt regret parting ways with it, so he had to make things right by building this beautiful widebody B5 S4 sedan.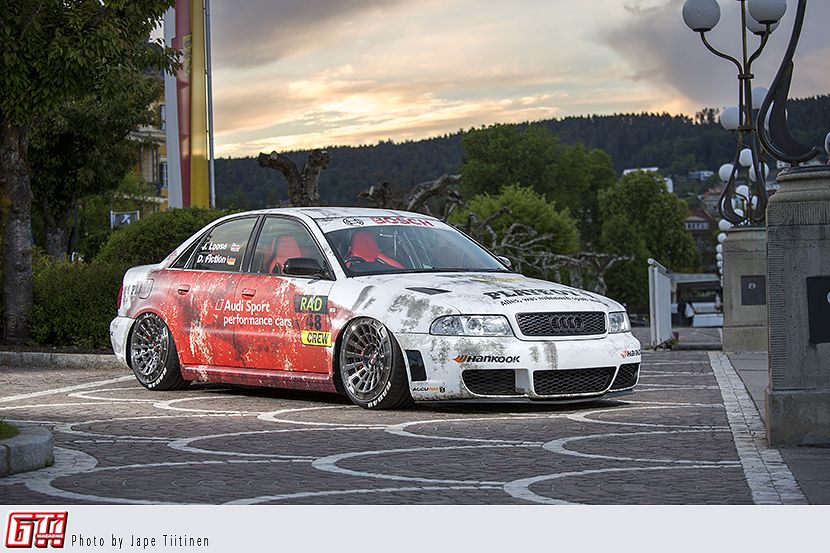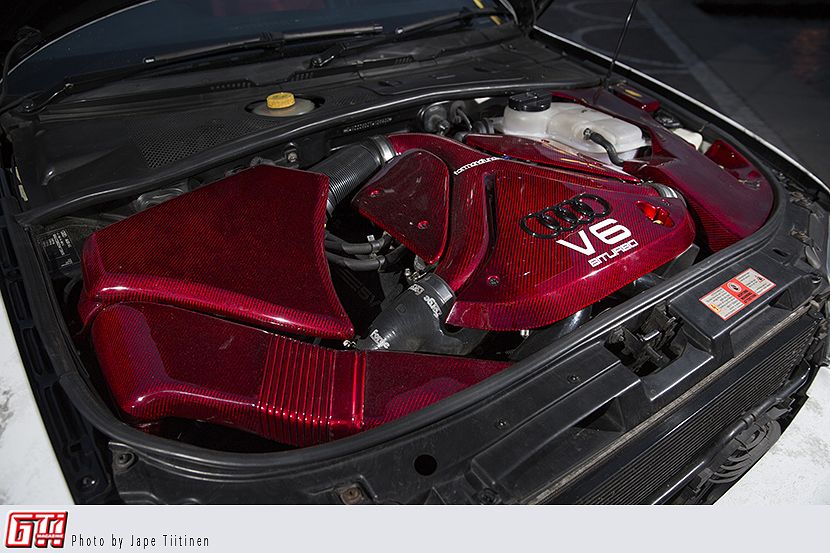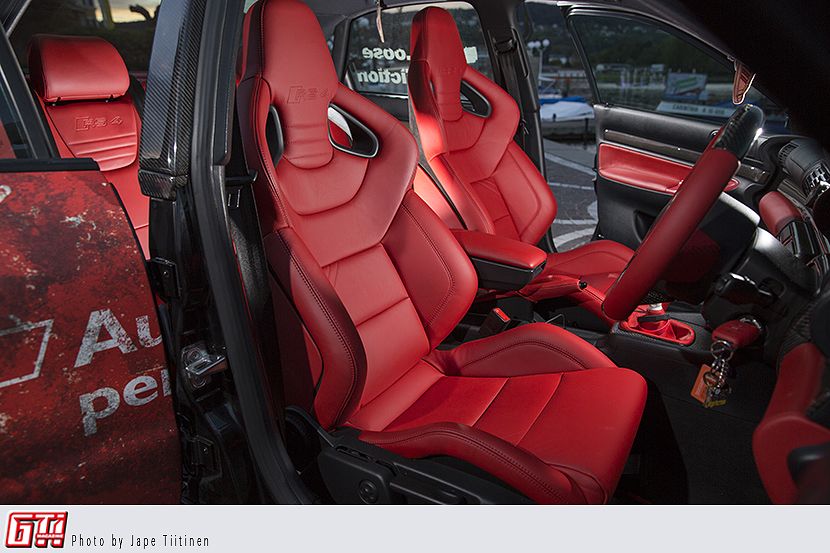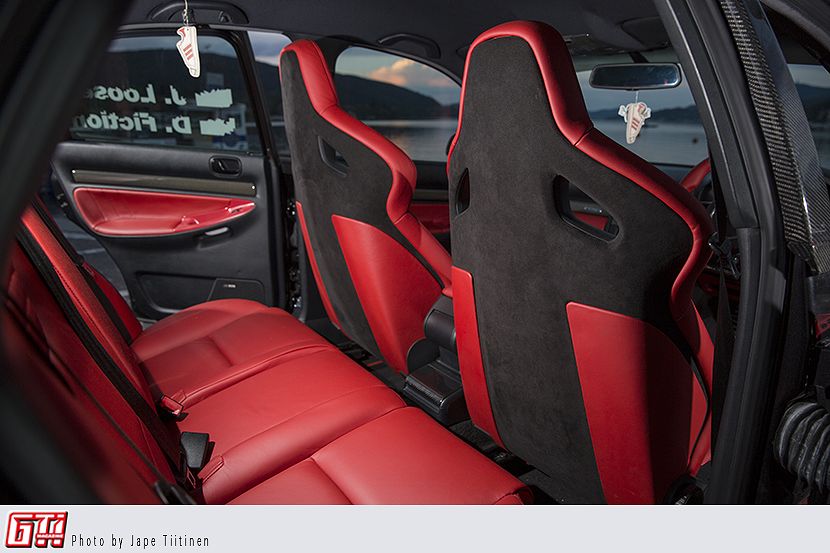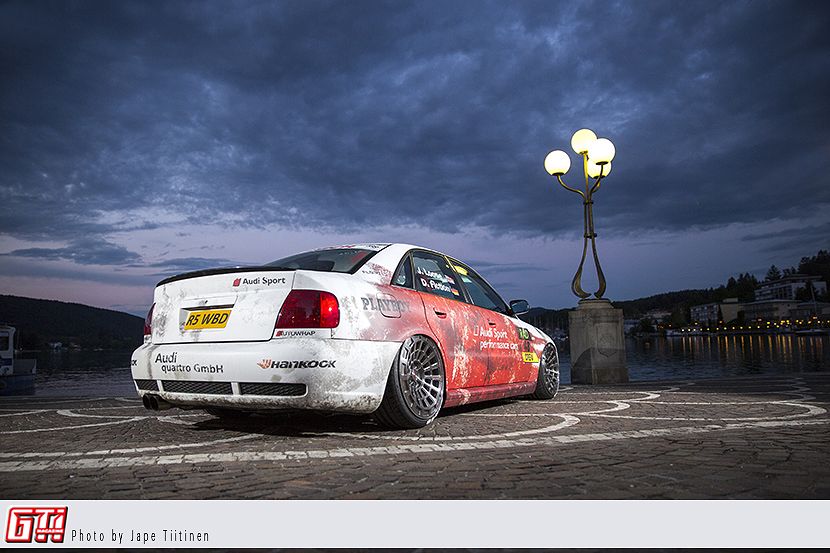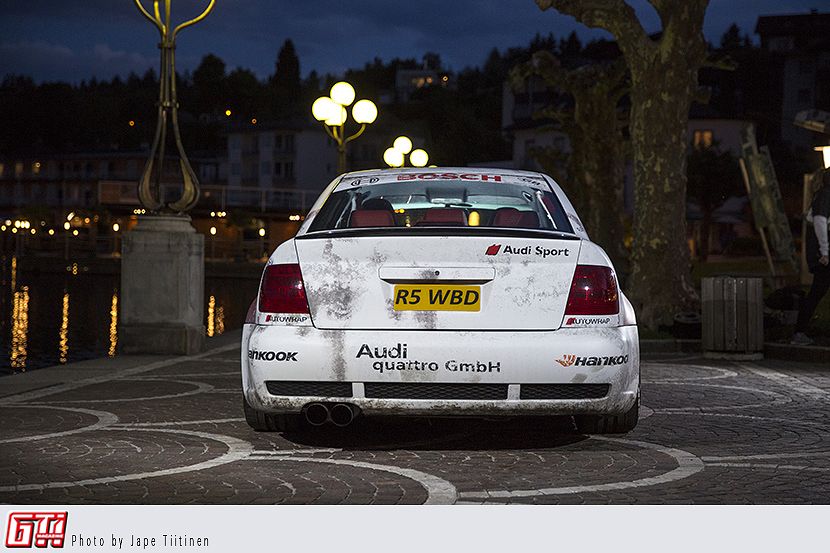 SPECS:
CAR:
Audi S4 B5 2.7 V6 biturbo 2000
ENGINE:
K04 RS4 turbochargers, RS4 intake pipes, 3" downpipes, custom exhaust, Bosch 044 fuel pump, APR bi-pipe, Wagner intercoolers, 630cc Siemens Deka injectors, MRC software with flatshift and launch control
POWERTRAIN:
B5 RS4 clutch and flywheel
SUSPENSION:
Air Lift Performance air suspension with V2 controller, 2x550c Viair compressors, H&R anti-roll bars, 034 Motorsport billet aluminium subframe reinforcement kit, B5 RS4 upper control arms
BRAKES:
Front: R8 380mm ceramic front brakes
Rear: RS6 356mm ceramic rear brakes with Lamborghini handbrake calipers
WHEELS:
RAD48 RSI 10x19" ET30, 8mm spacers in the front and 15mm in the rear
TIRES:
Falken FK453 255/30/19"
EXTERIOR:
RS4 front bumper, RS4 front fenders, RS4 doors, RS4 rear fenders, S4 rear bumper (lower portion being from an RS4), modified Saab 9-3 rear spoiler, Opel GTE hood gills, Seat Cupra front lip, carbon fiber side mirrors and mirror triangles, carbon fiber B- and C-pillars
INTERIOR:
B7 RS4 steering wheel with leather and carbon fiber upholstery, B7 RS4 front seats, B7 RS4 rear seats with B5 RS4 backrests and S4 sides, added one arm rest, edges of the floor mats are red leather, B7 RS4 shorter gear lever, pedals and footrest, S4's carbon fiber ornaments have been swapped to RS4 versions (including ash tray and hazard light's bezel), black RS4 door handles and hand brake knob, carbon fiber steering wheel surround, AWE boost gauge located in an air vent, RS4 gauge cluster with a new display, upholstered parcel shelf, upholstered lower portion of dashboard, all upholstery has been made with Bentley leather and triple stitching (Adidas style)
AUDIO:
Aftermarket RNS-E navigator/head unit, all speakers have been upgraded, another speaker added on the parcel shelf, two Alpine amplifiers, a 12" Vibe subwoofer in the trunk
NUMBERS:
500hp and 710Nm(stock 265hp and 400Nm)
PREVIOUS PROJECTS:
Ford Escort Cosworth, 5 x Ford Sierra Cosworth, BMW E30 M3, Mitsubishi Lancer Evolution VI, VW Golf G60, Audi RS4 B5 with air suspension, Audi RS4 B7 with air suspension and a supercharger, and many more..
THANK YOU:
Birkin Brothers (paint and bodywork), RAD48 Mario (wheels), Autowrap Manchester (vinyls), MJ Interiors (upholstery), Formandfunction (carbon fiber parts), EMP Performance (exhaust), MRC (engine work and programming), Vagbramtechnic (brakes), Dubfiction Posse (thanks for help in general)
ONLINE:
@julesloose
@dubfiction