The family of Vuolle is very known in car circles of Finland. The head honcho of the family, Marko, hasn't left a car in stock form since he was born, as far as we know. Now this enthusiasm has seemingly spread to other family members, also. This time it's time to introduce the car built together by Marko and his wife, Heli.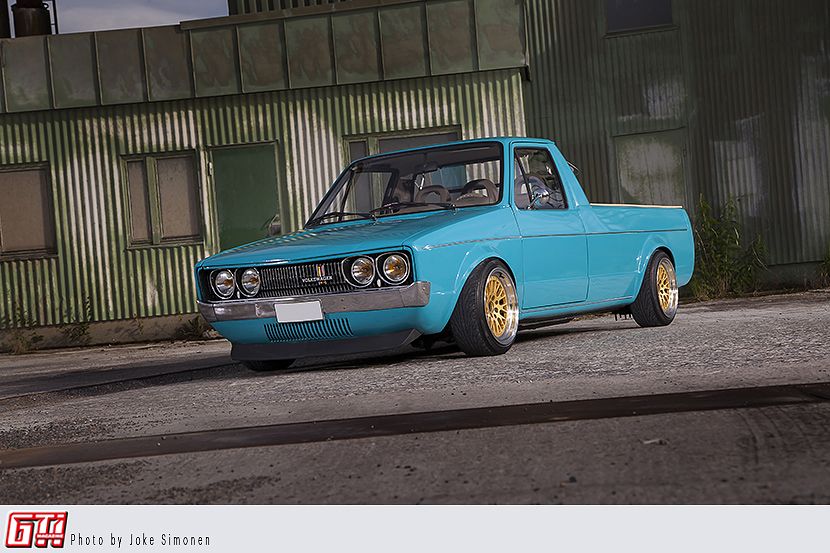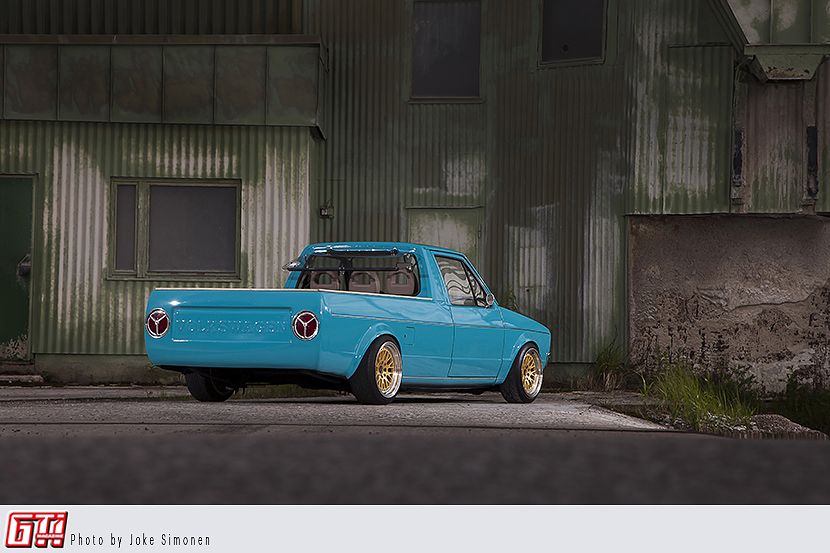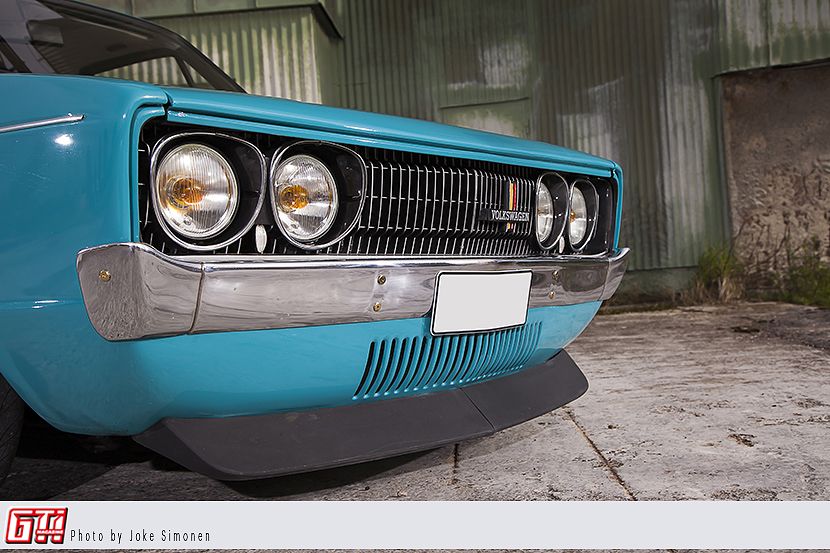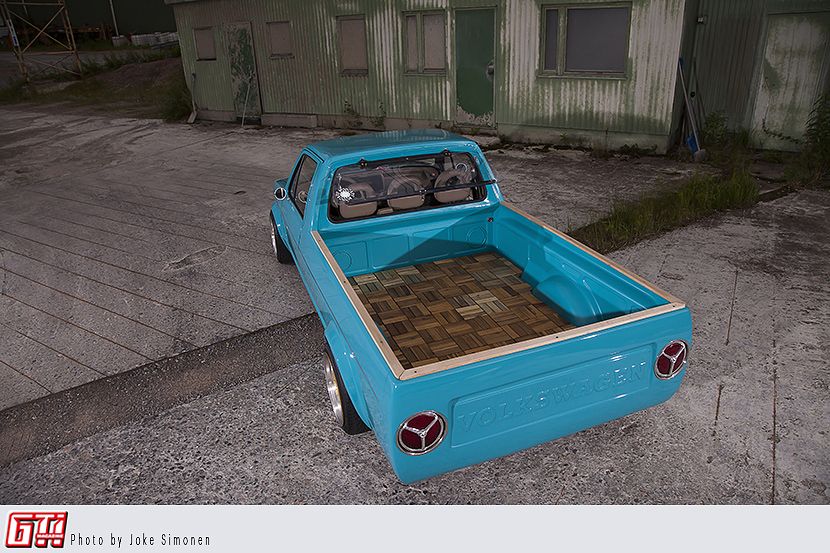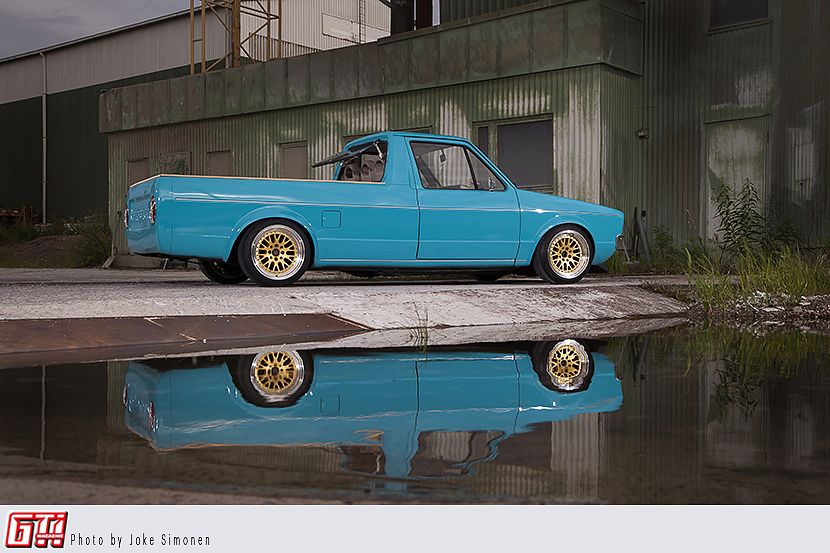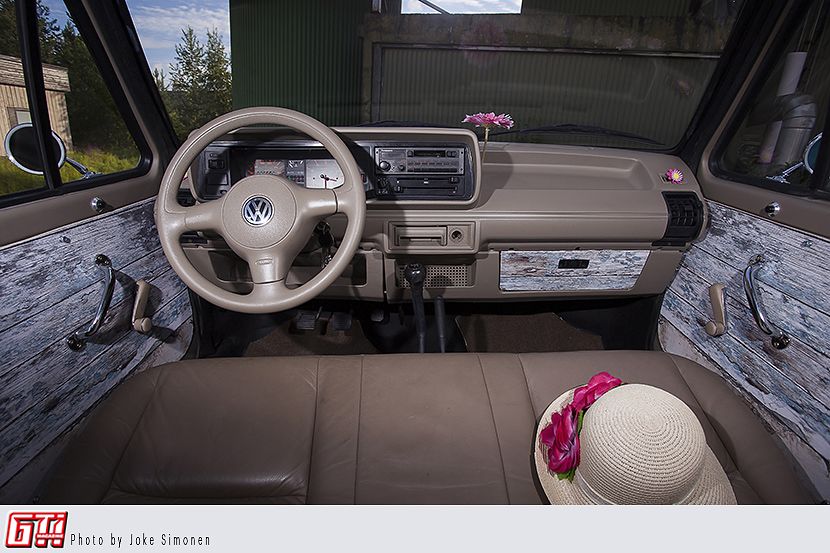 SPECS:
CAR:
VW Caddy MK1 1988
ENGINE:
1.6 petrol
SUSPENSION:
Modified coilovers in the front, flipped rear axle, spring spacers, shorter shock absorbers
WHEELS:
Japan Racing JR10 8x15" ET15
TIRES:
Nankang 185/45/15"
EXTERIOR:
VW Golf MK1 GTi spoiler, lower front valance panel from a Volvo 142, blinkers from a motorcycle, headlight assembly from an old tractor (4 pieces), door handle removal with electrical opening system, openable rear window made with kitchen cabinet hinges, Ford Cortina MK1 tail lights, modified rear end, bed is covered with wooden tiles (originally meant for patio use), Datsun 620 front bumper, front grille and front part of the hood (narrower than stock of course)
INTERIOR:
Plywood door cards covered with wood effect wallpaper, bench seat from a Chrysler Voyager, VW Polo 2007 steering wheel, dashboard and other interior parts painted to match the bench seat, handbrake and gear knob have been moved forwards
NEXT:
If there's time left from other projects, a repaint and an air suspension
THANK YOU:
The biggest thanks goes to my beloved husband, who didn't realize that cheaping out on the prize of a graduation gift would cost him later on. In other words, thanks for making this happen! A big thank you to Emilia and Milka for keeping our house in a decent shape while we lived in the garage. Thank you Santtu for your involvement in this project.
ONLINE:
modcars.net