Joni "gramps" Nurmi is an old acquaintance of ours, since we wrote about one of his previous projects a few years back. The Soarer he had back then went through a couple of different evolutions, after which it was traded to a BMW. Joni, however, was not a Beemer guy, and finally his road led to this picturesque Lexus GS300.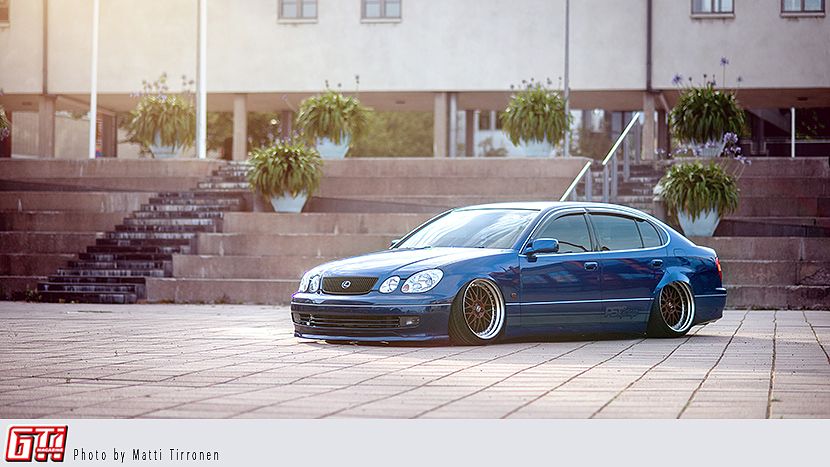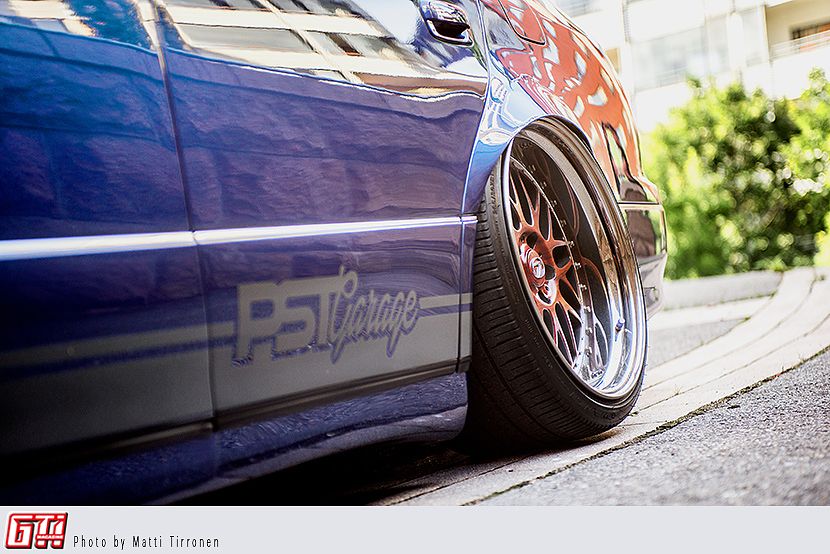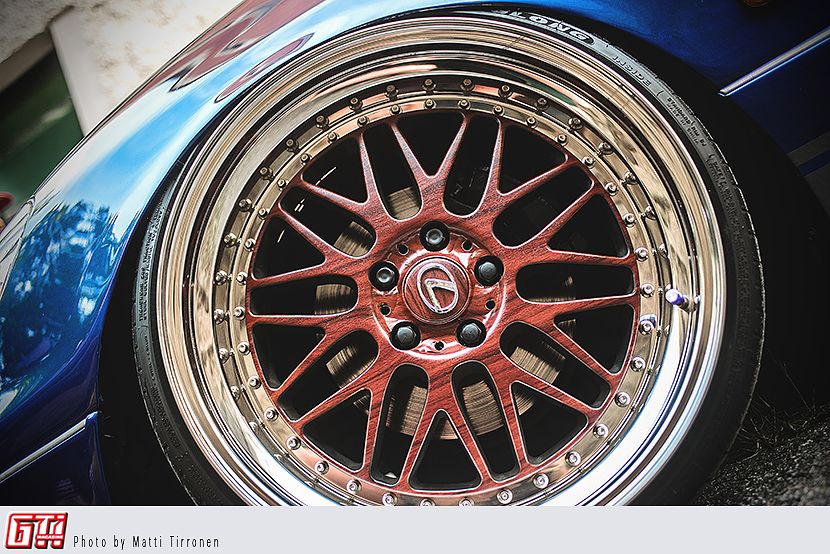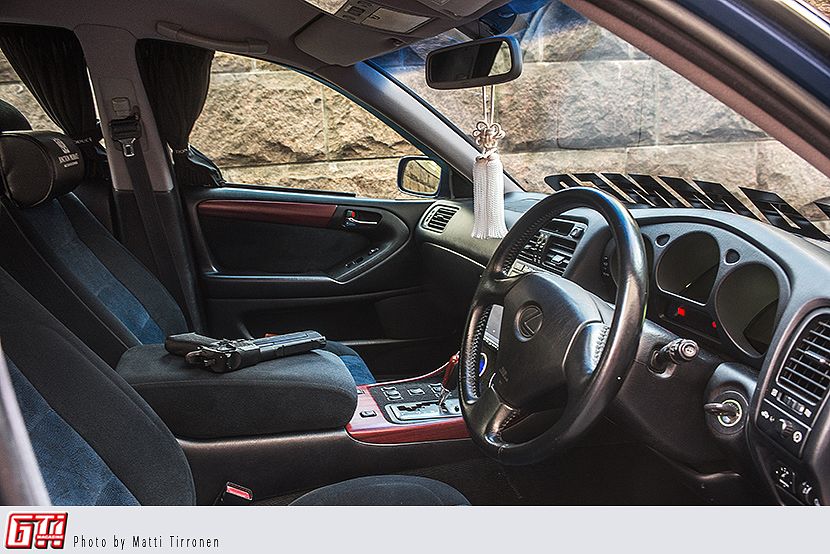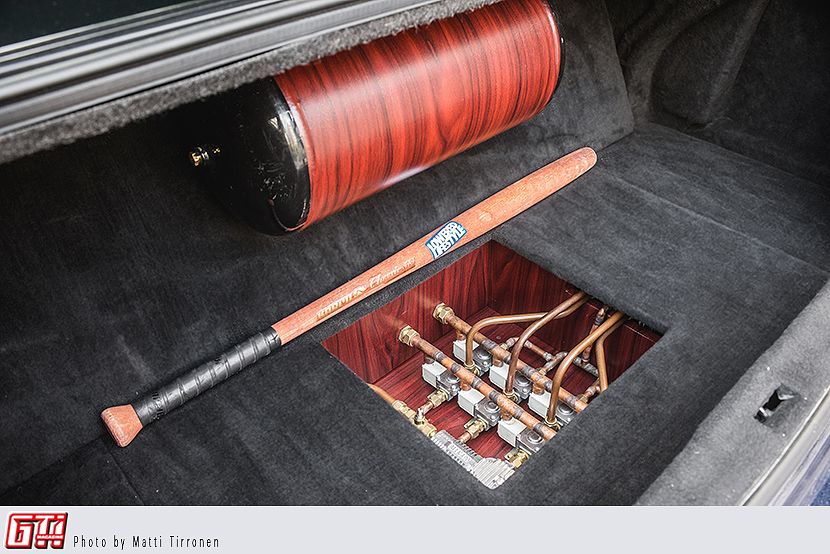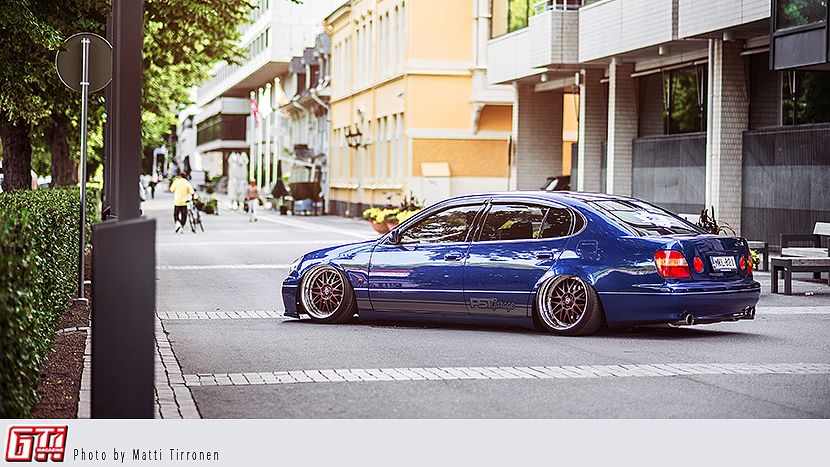 SPECS:
CAR:
Lexus GS300 1998
ENGINE:
Stock 2JZ-GE (3.0 NA six-cylinder)
POWERTRAIN:
Stock
SUSPENSION:
K-Sport struts, K-Sport bags, ViAir compressor, 8 magnet valves, a sh*tload of copper pipe and pressure hose
BRAKES:
Painted calipers
WHEELS:
Rial Daytona Race 10x19" and 11x19"
TIRES:
Black and round tires, 225/35 in the front and 265/30 in the rear
EXTERIOR:
Remade arches, every bump and hole has been removed before painting the car, TTE front spoiler and smoking spoilers (aka. JDM-style wind deflectors)
INTERIOR AND ICE:
Junction Produce neck pads and curtains, Junction Produce Fusa Kiku Knot, 2DIN headunit, air suspension controller in the center console, air suspension gauges in a DIY panel, pressure line installation in the spare wheel well, a pair of 10" subwoofers and some other speakers
NUMBERS:
230hp and several units of torque
NEXT:
Something even more deranged
HEY, THANKS!
Father, Miikka "project manager / Sörssi" Gröhn, Mika "Pekke" Hietaniemi, Riku "Koukku" Jyläntö,
Niilo "Niba" Hakala, Ville "Törri" Törrönen and Michael Rönnblad (lead designer). Plus everyone who has visited the garage during this project, eg. the Skogsbacka Racing dudes.
ONLINE:
PST-Garage (Facebook)