This Audi A4 is no stranger to us, since it has been introduced in our magazine before. Back then it looked notably different with black paint and a narrower body, among many other things. But that's no surprise for those who know the owner, Mika Hermaala, since he tends to create a new look for every summer. According to him this is the last evolution of this B8 Audi, so let's have a decent look at this magnificent jewel of a car. One more time.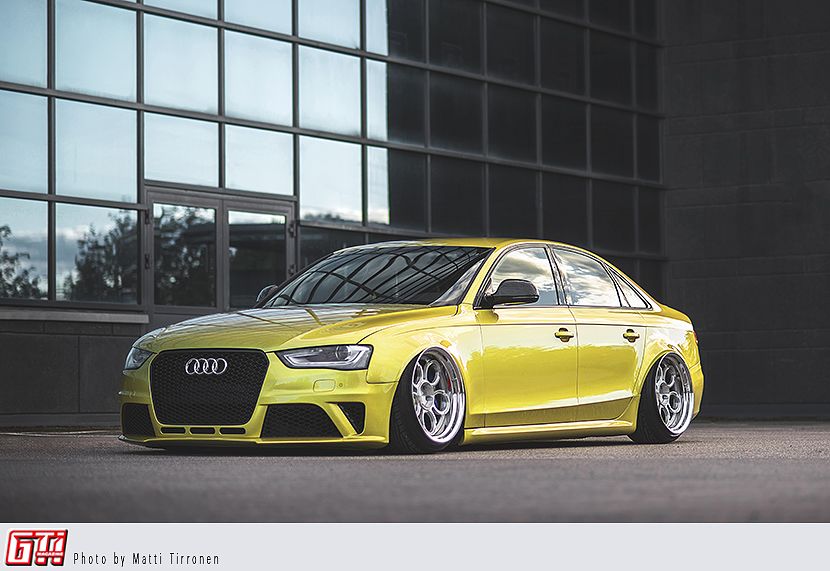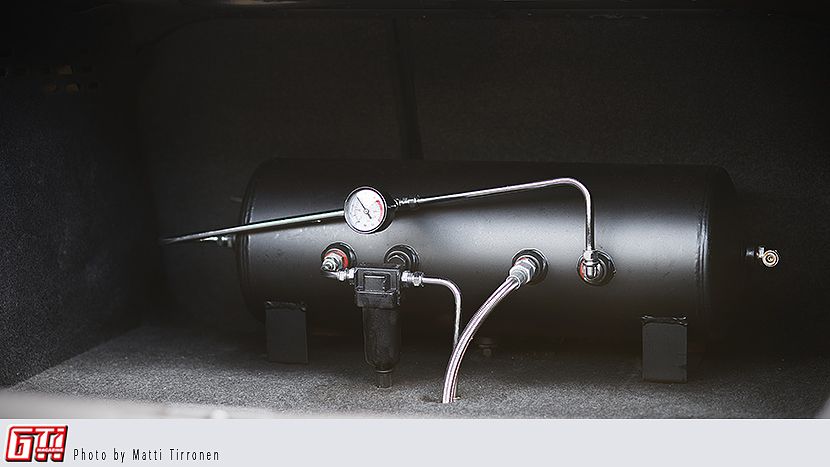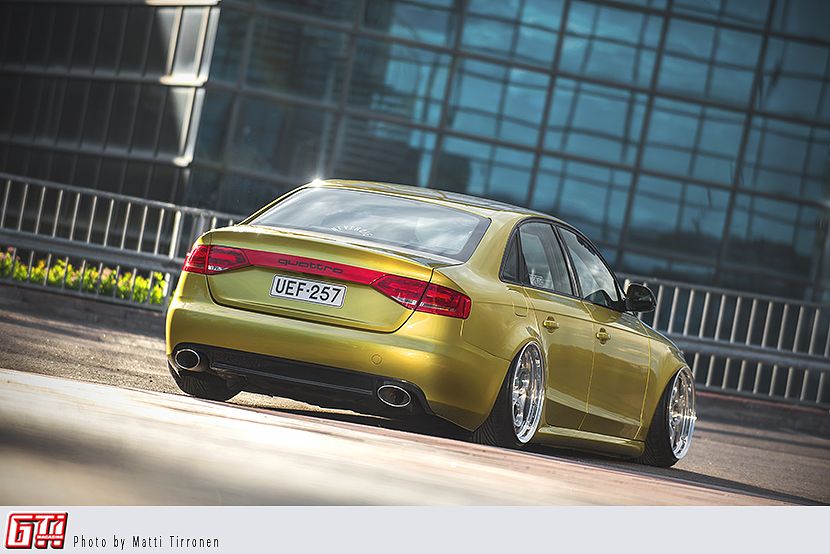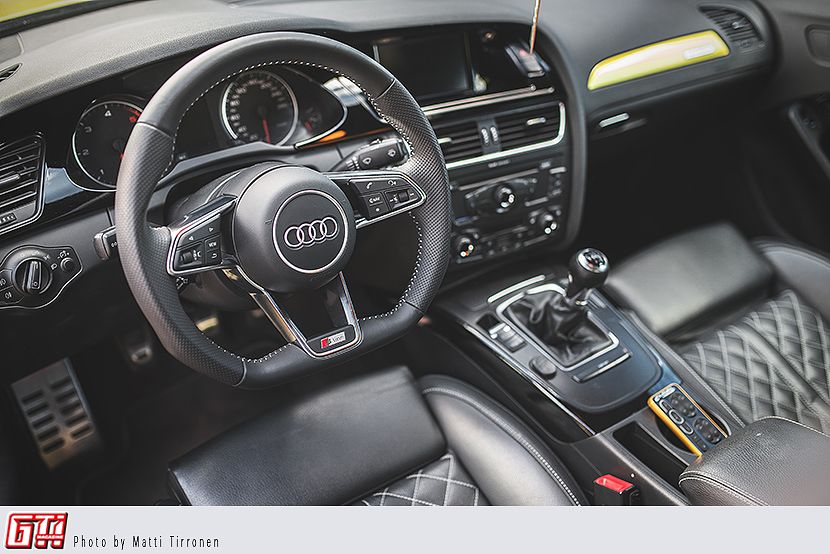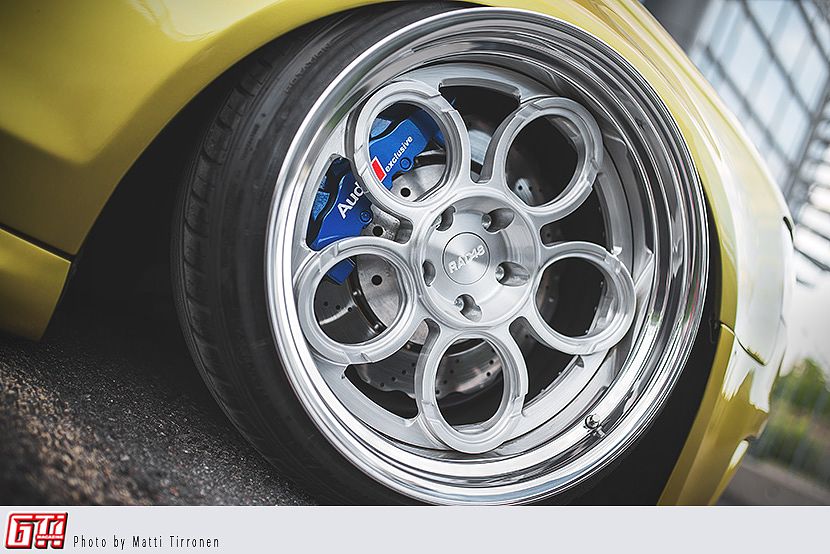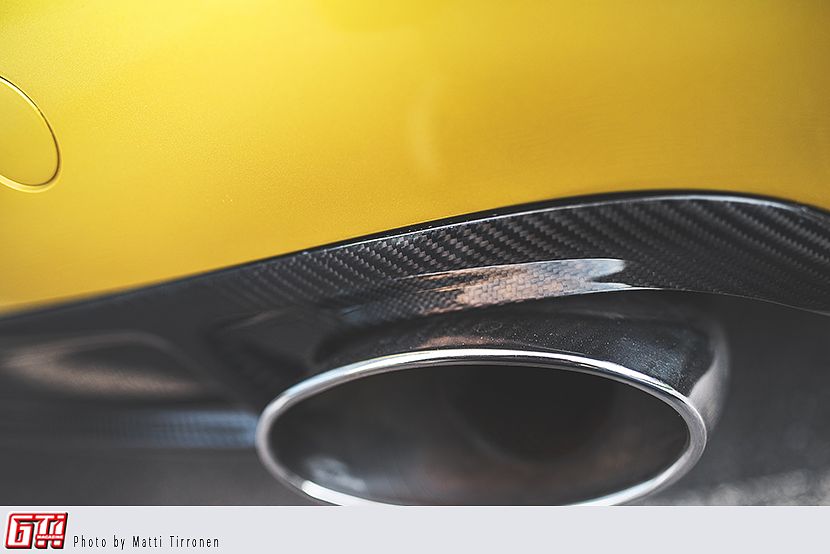 SPECS:
CAR:
Audi A4 2008 (B8)
ENGINE:
3.0 TDI CAPA, software remap, exhaust
POWERTRAIN:
Stock
SUSPENSION:
HP Drivetech air suspension, Accuair E-Level, Viair 444cc, five gallon tank
BRAKES:
Audi RS4 brakes front (365mm) and back (335mm) coated with blue metallic paint
WHEELS:
RAD48 LR 2.0 Deep 19x11.5"
TIRES:
235/35/19
EXTERIOR:
"Widebody", stretched about 30-35mm from every corner, Audi B8 facelift front (everything from the a-pillar to the front), RS4 bumper, RS4 sideskirts, carbon fiber mirrors, carbon fiber S4 rear diffuser, shiny black window sills and front grill, BMW M4 Austin Yellow paint, RS6 exhaust tips
INTERIOR AND ICE:
Interior upholstered with black BMW Dakota leather and diamond stitchings, Audi MK3 TT steering wheel, RS4/S4 pedal covers, RS4 door sills, ambient lighting, painted interior panels
NUMBERS:
310hp and 650Nm (stock 240hp and 500Nm)
WHAT'S NEXT:
Something new
THANK YOU:
Teemu Neulanen (Mr. Widebody), Pasi Markkanen, Jerry Myllymäki, Markus Karlstedt, Lasse Aunala, Joonas Malinen, Mylpsä, Ipe, Topias Iivanainen (TopWrapz), Mario Mattick, Rick Findeisen, and everyone else who has been helping during these years!
CHECK THESE OUT:
https://www.instagram.com/mikkehe/
https://www.instagram.com/mkhcustom/
https://www.instagram.com/tkujklconnection/
https://www.facebook.com/tkujklconnection/